eBook:
7 WAYS TO SAVE MONEY ON YOUR TAXES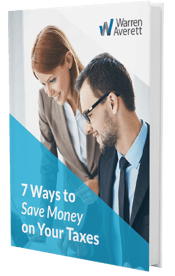 Is Your Business Missing Out on These Tax Savings?
Many businesses could be missing out on tax credits, deductions or incentives and not even know it. With a complex tax code, many business owners remain unaware of potential tax savings, simply because they don't understand that their business qualifies.
Our ebook goes into detail about each of the following areas:
State and Local Incentives
Cost Segregation Studies
The Fuel Tax Credit
The Work Opportunity Tax Credit
Research and Development Tax Credit
Fill out the form to download your copy of the ebook.